CESC HAVING LESS IMPACT
Submitted by

isport

on Thu, 01/07/2016 - 15:21
BBC football pundit Alan Shearer says that Chelsea's recent 3-0 loss was largely down to the absence of impact by Cesc Fabregas. The Spaniard had a brilliant first half of the campaign last season and this was seen as an important reason behind the team reclaiming the league title after five years.
However, the champions are in danger of losing their crown sooner rather than later after making a very poor start to the season. Following the 2-2 draw with Swansea on the opening day, the blues lost 3-0 to City at Etihad stadium.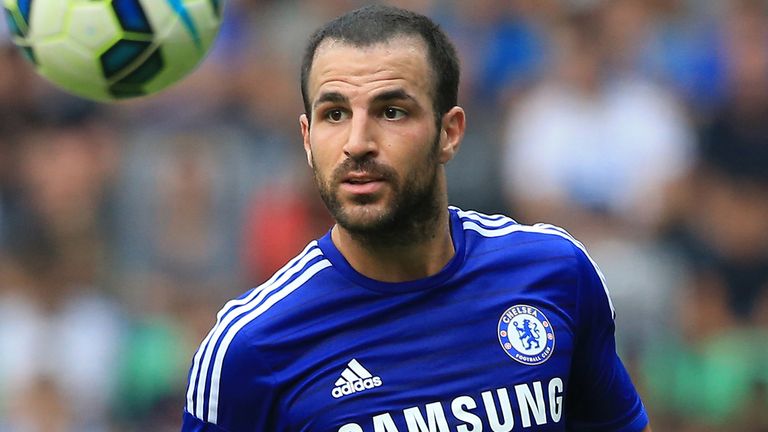 One of the most ineffective players on the pitch was Fabregas, as he did not contribute in both attack and defence. He is on a poor patch of form for almost a year and it has not gone unnoticed. Shearer feels that the 28-year-old should have a clear definition of his role on the pitch and failure to do so is clearly apparent.
The former Newcastle United striker feels that Jose Mourinho would have had a much better result with Ramires in the centre of midfield alongside Nemanja Matic. Ramires was played on the wings due to the absence of Oscar. The score could have been much worse had it not been for the abilities of Asmir Begovic.
"When these two teams last met, at Stamford Bridge in January, Blues boss Jose Mourinho played Ramires in defensive midfield alongside Nemanja Matic and successfully killed the game. Fabregas did not look like he knew whether he was meant to be an attacking midfielder or a defensive one. He ended up being neither."
"Because he was caught in two minds, he was not in position to help Matic when City came forward. Too many times they went at Chelsea straight down the middle through David Silva or Sergio Aguero and it was too easy for them," said Shearer.
"It has been a funny Premier League championship, where, just like in racing betting, the favourite has somehow managed to lag well behind the rest of the field."