CHELSEA SIGN KIT DEAL WITH NIKE
Submitted by

content

on Fri, 11/11/2016 - 06:52
English Premier League side Chelsea FC have signed a new kit deal with US Sportswear giant Nike, according to reports.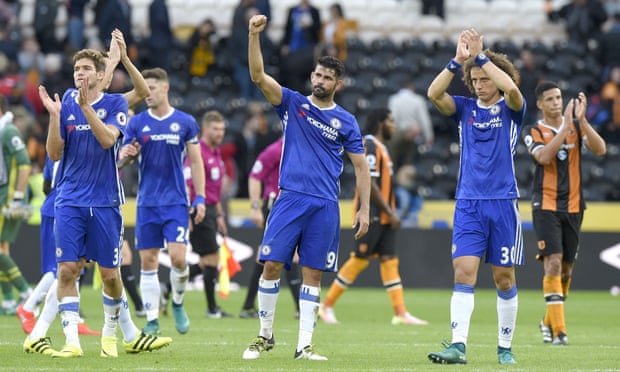 The agreement with Nike makes the biggest commercial deal in the club's history. The deal is reportedly worth £900 million.
Nike will be the sole producer of Chelsea's kits from the 2017/18 season after the London-based outfit decided to end its Adidas six years deal early. Chelsea decided in May this year to change its kits maker for unknown reasons. The new arrangement is reported to be worth £60 million annually for the next 15 years, though the club has not confirmed the figures. The club's statement just reads that it was an "incredibly exciting and important deal" for it.
The deal will see Nike produce strips for the senior squad, the academy and ladies' teams. Nike would also make replica kits and clothing for the club's fans. Chelsea would be looking at towing the path of other top Premier League clubs. They would want to expand the East Asia, South East Asia, and North America markets.

Chelsea director Marina Granovskaia said: "We believe Nike will be able to support out growth into new markets as well as helping is maintain our place among the world's elite football clubs."
The former deal with German-based sportswear outfit Adidas is believed to be worth £30 million a season. The Nike deal is definitely good business for Stamford Bridge who got double worth. The new arrangement is still less valuable compared to that of Manchester United. The Red Devils signed a Premier League kit deal with Adidas in 2014 worth £750 million over ten years, meaning £75 million per season. Other Premier League sides might tow the path of Chelsea in seeking better deals with their current sportswear companies as they deals run to a close.