FABREGAS HINTS FRACTURED GUARDIOLA RELATIONSHIP
Submitted by

content

on Wed, 11/25/2020 - 13:01
AS Monaco midfielder Cesc Fabregas has hinted that he doesn't have a good relationship with Manchester City manager Pep Guardiola at the moment. The Spanish international talked about his former manager at Barcelona in a chat with CCMA.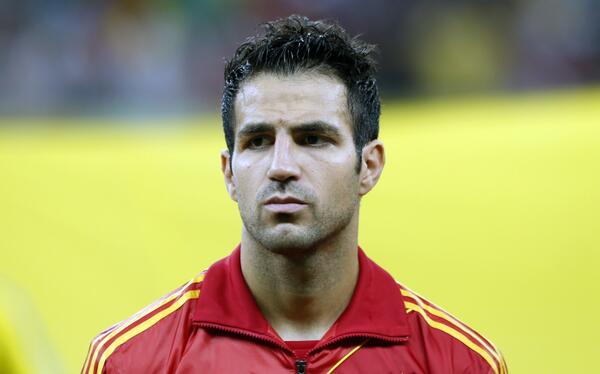 According to him, there has been no form of communication with Guardiola since they parted ways eight years ago.
Cesc Fabregas and Pep Guardiola has not spoken since the latter left Barcelona for a sabbatical leave at the end of the 2011/12 season. The ex-Barcelona, Arsenal and Chelsea playmaker was left disappointed with Guardiola after he lured him back to the Nou Camp only for him to leave after one season.
Pep Guardiola was instrumental as Cesc Fabregas turned his back on Arsenal to return to Barcelona in the summer of 2011. Fabregas was the Gunners skipper before she left the club. Arsenal had earliersigned him from Barcelona eight years before then. Cesc Fabregas was poached from the Barcelona Academy known as the La Masia Academy. He made his professional debut at Arsenal as a teenager in 2003 under the guidance of legendary Gunners manager Arsene Wenger.
Fabregas told CCMA how he has idolised Pep Guardiola since the age of four as he said he prefers not to talk too much about his fractured relationship with the Spanish tactician.
Unlike Guardiola, Jose Mourinho has maintained his good relationship between him and Cesc Fabregas despite the intense rivalry involving Real Madrid and Barcelona as well as the Arsenal vs. Chelsea rivalry in the past. Mourinho masterminded the Premier League return of Cesc Fabregas in 2014.
Spanish La Liga outfit Barcelonareceived £32m for the sale of Fabregas to Chelsea and he was influential in midfield as the Blues won their third Premier League title under Mourinho whom Fabregas refers to as his friend.