Wilshere Reveals Glory Days at Arsenal with Fabregas
Submitted by

content

on Sat, 06/06/2020 - 08:09
Jack Wilshere shares how it was to play in Arsenal after the key players left the team. He also says about how much it affected the team after their departure. Jack Wilshere played his debut match for Arsenal when he was 16 year old. He was part of Arsenal's youth academy and was basically a teenager when he stepped into Arsenal team. But his initial days at Arsenal was when the club contained all the important players like Robin Van Persie, Cesc Fabregas, and Samir Nasri.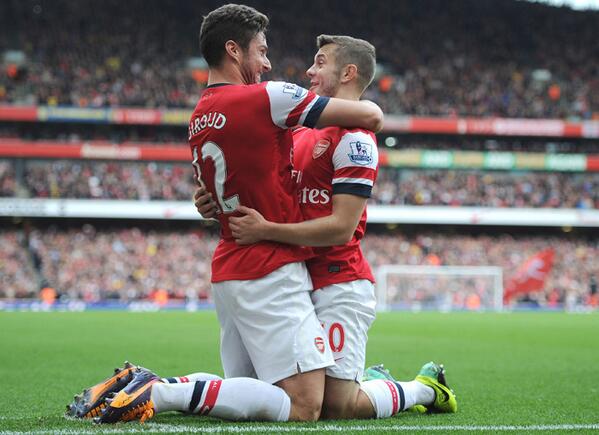 The 2010–2011 campaign team was strong and capable of handling all the big clubs. There were injuries and losing matches pulled the team from achieving its potential. Soon, Nasri and Fabregas left the team to join other clubs. Wilshere was able to sympathize with them for leaving the team but their departure caused the club to fall backwards in the upcoming seasons.
Samir Nasri was transferred to Manchester City in 2011 for £25 million by signing the four-year contract. Cesc Fabregas transferred to Barcelona in the same year for £24 million. With the captain and the key player departed, it was difficult to cope up with the demands of the league. He was sad about Nasri's departure, as he has a good friendship with him. But the players kept on leaving year after year.
"I saw it over when I first started to the expectation dropping even from then. From the first season challenging for the PL to then challenging for the top four was what we were going for," said Wilshere.
Van Persie left to Manchester United in 2012. He said it was clear that Robin would want to leave with only a few years left in the contract. He was capable of winning the league title and was able to achieve it with United after his transfer.
Wilshere didn't receive any deals during the time. Even if he was offered such a deal, he would have declined it. He was happy living his dream of playing for Arsenal which he had from nine. He is currently playing for West Ham.